conductor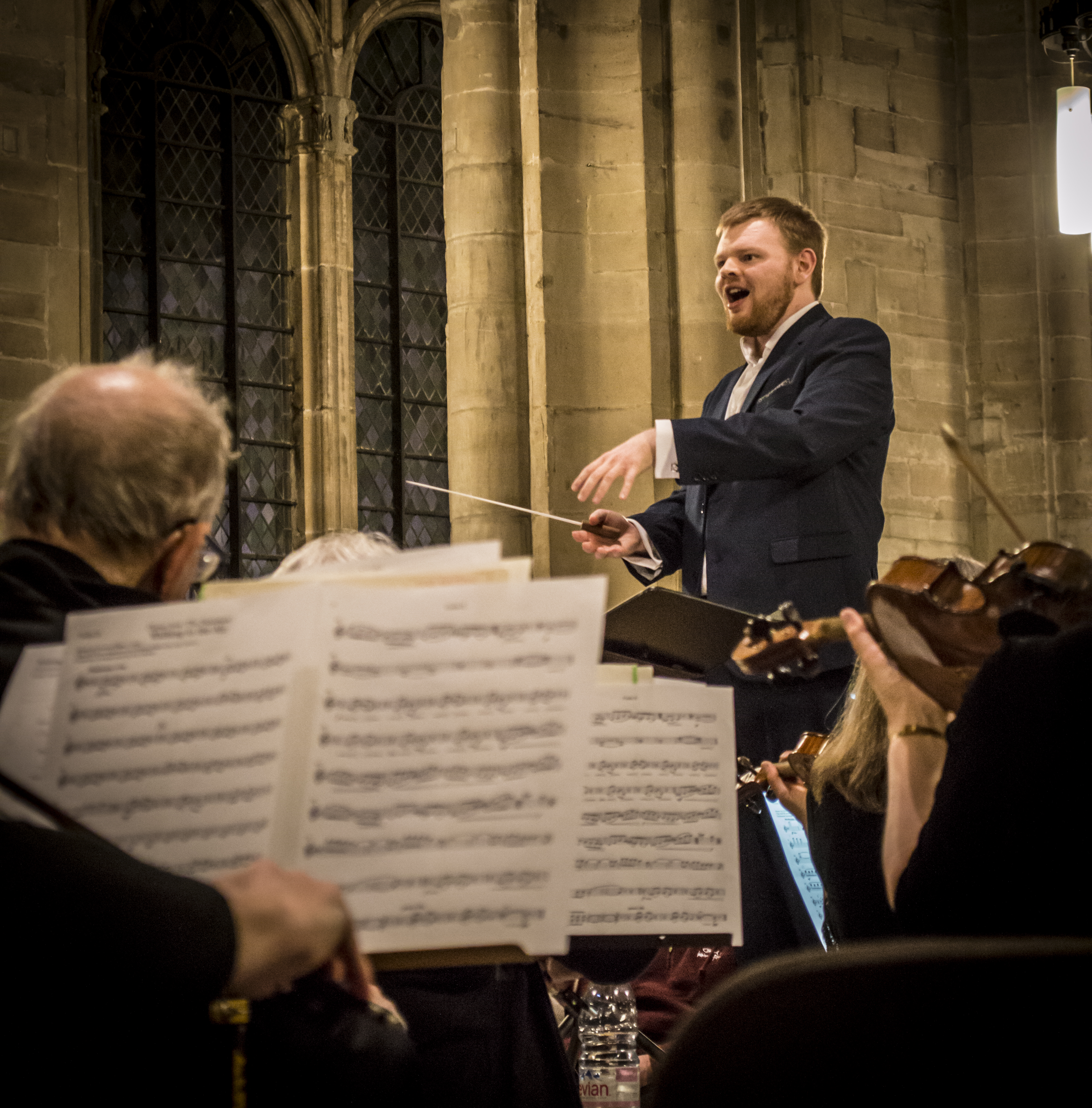 Since graduation from Coventry University in 2014, Seb has worked as a musical director, conductor, arranger and vocal coach, working with choirs of all sizes, and Orchestral ensembles - starting a number from scratch. Seb also produces many recordings in his home studio producing choir 'guide tracks'. Lockdown in 2020 has also seen Seb develop new digital skills spending an increasing amount of time producing 'virtual choirs' as well as developing a mobile app to support remote community singing. Seb is also a keen performer, his main instrument percussion, which has led to performing in prestigious concert halls (Including O2 Arena London, and the Royal Albert Hall) and around the world. Seb has also recently joined the a tap dancing class!

Over the past decade, Seb has somewhat specialised in supporting and creating diverse community music making communities; empowering and uniting musicians of varying ability, whilst spanning a vast array of musical styles. In additional to musical leadership, Seb also have experience of working with other arts groups, project management, and event production.

Seb Farrall graduated from Coventry University in 2014 with a first-class degree in Music Composition, and the Robert Ramskill composition award for 'significant contribution to the department'. Seb's composition tutor was leading experimental composer Chris Hobbs. While studying at Coventry, Seb conducted the department's orchestra as student conductor for several years with tuition from Christopher Evans and was involved in many successful composition and conducting projects.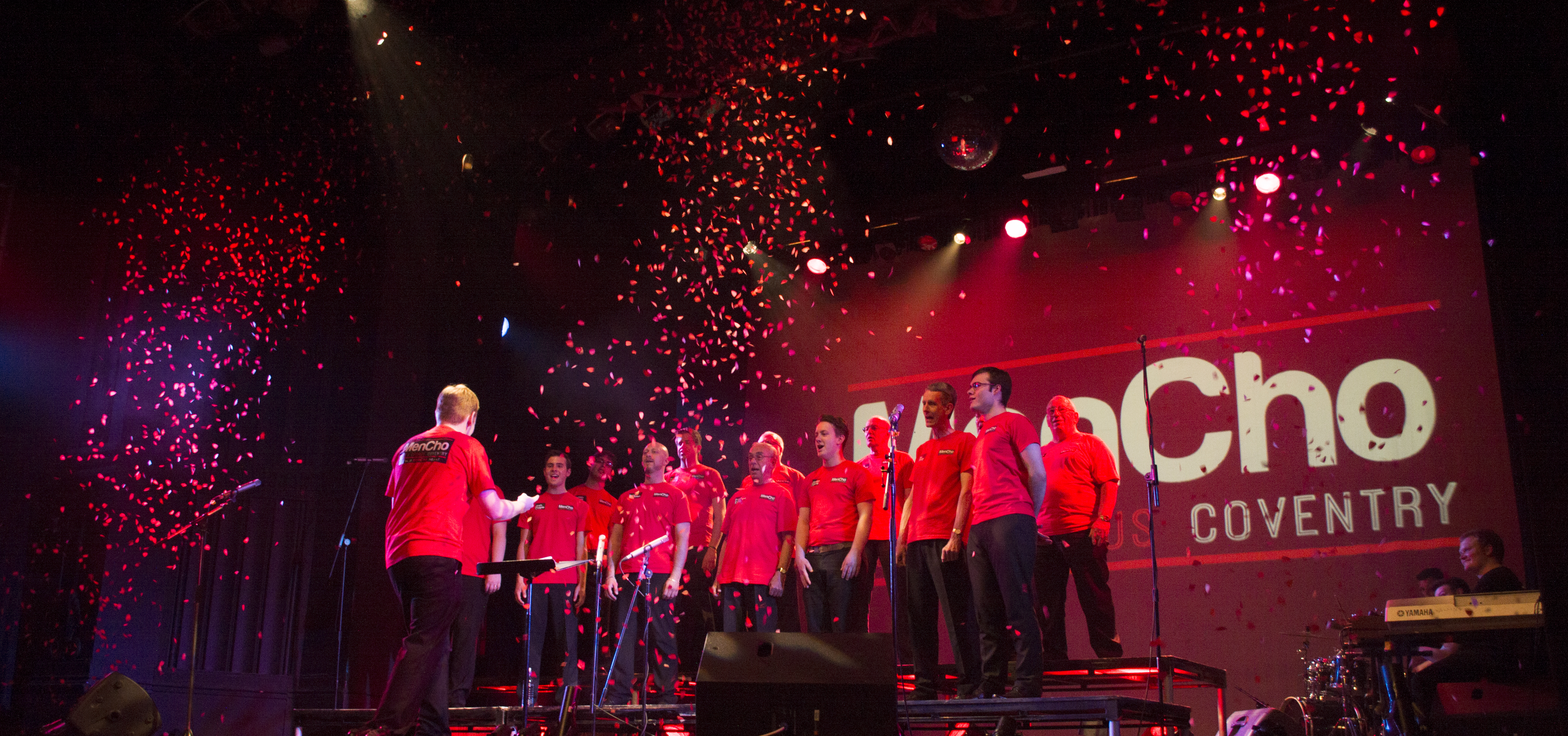 The biggest contribution to Seb's degree success was final collaborative project, MenCho, where Seb and co-founder Jon Welling formed together the MenCho Men's Chorus at the start of 2014. Starting a community ensemble as part of a degree project was a big risk, while most lecturers though it was an excellent idea, others were keen to point out that it was potentially foolish with both degrees on the line. Jon and Seb both agreed that it was a risk worth taking and, fortunately, it paid off.
Shortly after MenCho reached it's end, Seb was contacted by the Workplace Choir Company, and asked to help with the London Taxi Company's Black Cab Choir. Since 2014, Seb's excellent reputation as a conductor has continued to grow, and he is delighted now to be Musical Director of a number of ensembles in Warwickshire, including Sing it Loud, Coventry Philharmonic Singers, Burton Green Village Choir, Earlsdon Park Village Singers, The Coventry City Salvation Army Songster Brigade, and the Bad Vibrations Singing Group. The proving ground was MenCho, and the phone didn't stop ringing.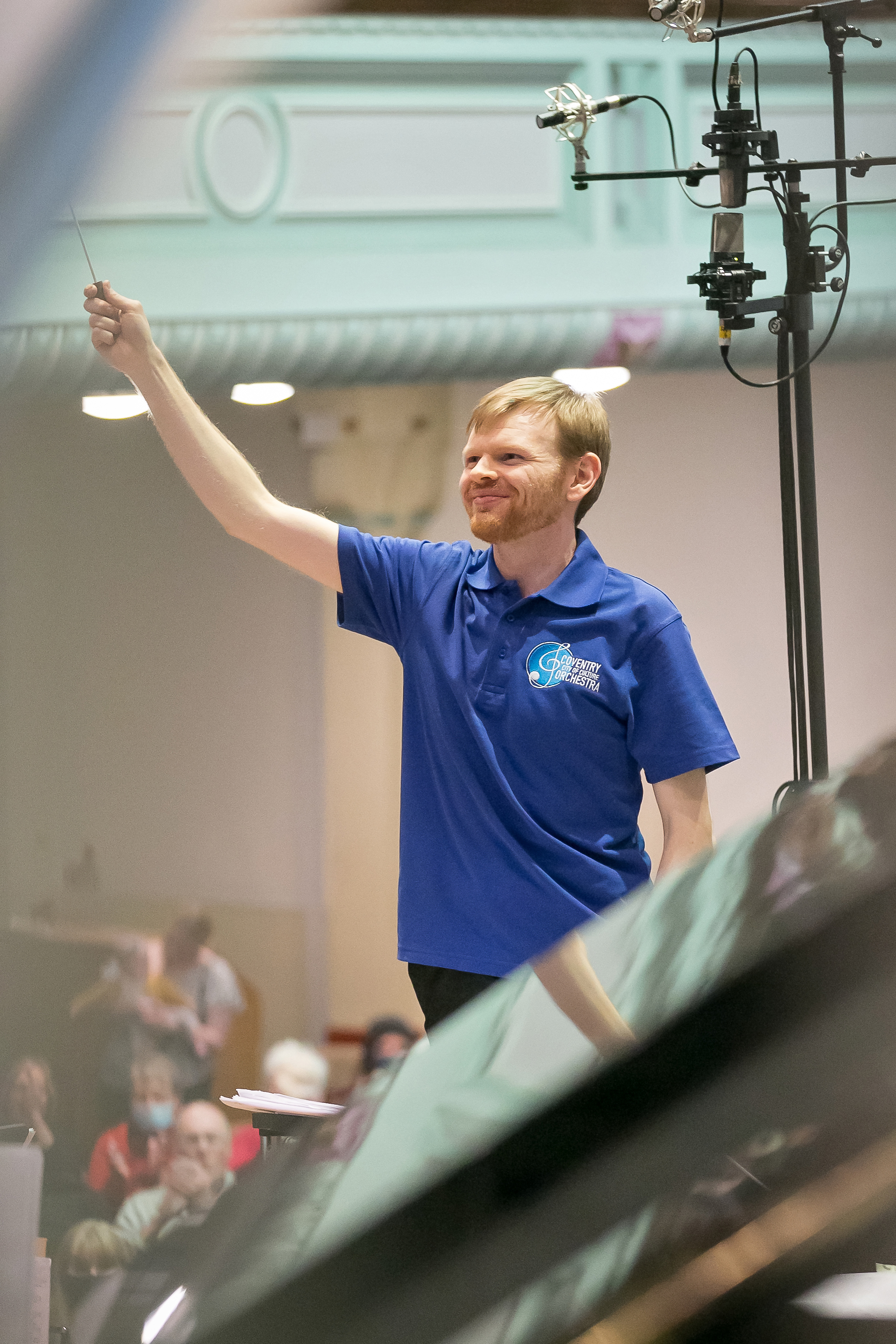 Seb also runs www.onlineconductor.com, a website aimed at resourcing choirs, removing barriers which may stop people from enjoying music.

During the Covid-19 lockdown of 2020 Seb became somewhat adept at creating virtual choirs and video production went through the roof. The first was (Something Inside) So Strong (Sing it Loud), and many...many(!) virtual choir performances later culminated in two 'virtual concerts'. Sing it Loud and the Kenilworth Lions. Another concert was squeezed out in Spring 2021 deemed to be the last.......(fingers crossed!)

To help with creating virtual choirs, Seb also developed an app. While Seb was always keen on technology, he didn't ever imagine that this passion and natural skill would tie in so well with music making.

Seb's approach very much hinges on extracting musicality from ink on a page and transforming it into something with colour and life. Playing/singing the right notes is the easy bit, and is frankly possible without a conductor. It's also important when in the community setting that rehearsals are enjoyable; Seb works hard to ensure people always leave rehearsals in a positive frame of mind, eager to return the following week and perhaps even practice once or twice. This comes, in part, from a healthy injection of humour, well-structured rehearsals and solid musical achievements. The angry conductor routine doesn't work; people make much better music from a place of encouragement and comfort. If the music is good, everyone is happy and vice versa – there are no losers! That doesn't mean mistakes aren't corrected or standards are lowered, but feedback comes from a positive encouraging (maybe humorous!) stance, and not a harsh or critical one. This works well long-term, because as musicianship is developed, the ensemble as a whole becomes stronger.
appointments
Present
Sing it Loud, Leamington Spa | Musical Director | 2014+
Burton Green Village Choir | Musical Director | 2015+
Bad Vibrations | Musical Director | June 2017+
Coventry City Salvation Army Songster Brigade | Songster Leader | Jan 2018+

Coventry City of Culture Orchestra & Festival Chorus | Founder & Artistic Director | 2021+
Stoneleigh Ladies Choir | Musical Director | Sept. 2023+
Past
Coventry University Orchestral Ensemble | Student Conductor | 2012-2014
James Anderson Music Conservatory Band | Co-conductor | 2013
MenCho Mens Chorus | Musical Director & co-founder | 2014
Black Cab Choir | Vocal Coach, London | 2014
Unlimited Voices, Warwick | Vocal Coach | 2014-2016
Black Cab Choir | Vocal Coach, Coventry | 2015
The Windmill Singers | Conductor | 2016
Three Spires Harmony | Musical Director | 2016-2017

Earlsdon Park Village Choir | Musical Director | 2017-2020

Coventry Singers | Musical Director | 2014-2021

Methodist Church at Central Hall | Artist in Residence | 2021-2022 (City of Culture Orchestra & Festival Chorus)

Cosy Creative (Coventry City of Culture Trust & Coventry Central Hall) | Producer | Winter 2022/2023
Career highlights include:

Rhapsody in Blue | Coventry City of Culture Orchestra | 2023

Coventry Celebration Concert | Coventry City of Culture Orchestra | 2022

Sing it Loud Virtual Concert 2.0 | 2021

Sing it Loud Virtual Concert | 2020

Kenilworth Lions Carols in the Clouds | 2020

NOW THAT'S WHAT I CALL SING IT LOUD (Royal Spa Centre) | 2019

Paris Tour | Sing it Loud | 2019

Upton Choir Festival | Judge | 2018

Vic's Voices (BBC CWR) | Musical Director, Composer | 2017

'Outstanding Choir' award, Upton Festival | Musical Director | Sing it Loud 2015, 2017



Kicking Off Christmas (St. Mary's Church, Warwick) | Sing it Loud & Warwickshire Symphony Orchestra | 2016
Hello Mr. Blue Sky Album | Musical Director, Arranger & Executive Producer | Sing it Loud 2016
Hello Mr. Blue Sky Belgium Tour | Musical Director | Sing it Loud 2016
Sheer Harmony Massed Chorus (Royal Spa Centre) | Musical Director | Spa Centre 2016

percussionist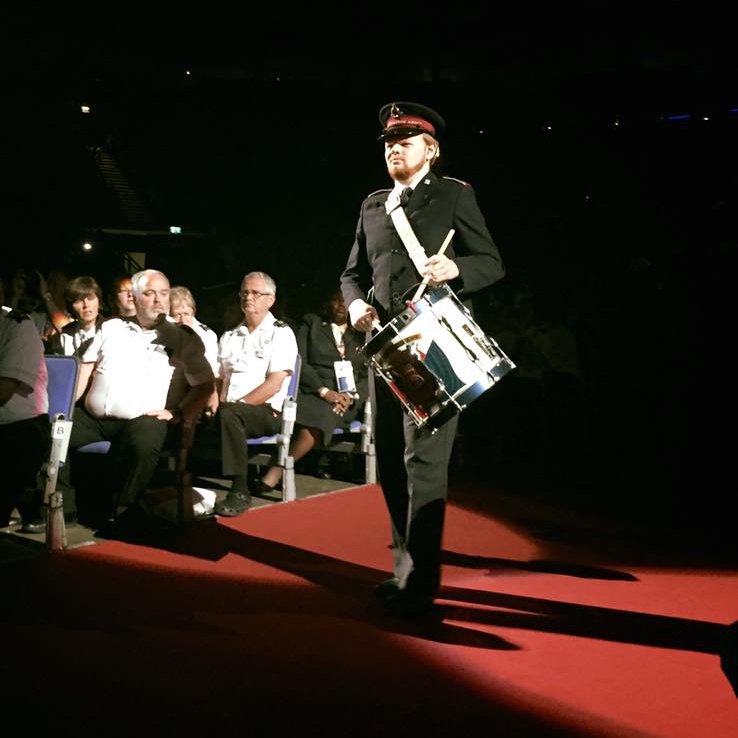 Now living in Coventry, Seb grew up in Bristol, went to St. Mary Redcliffe and Temple School, and attended the Bristol Easton Salvation Army. All of which helped in forming his character and abilities today.
As with most 'Salvationists', Seb's performing debut was with the Salvation Army, in the junior choir known as the 'Singing Company' at the age of 6. Regular performances with the group in Bristol's Colston Hall took away any performance anxiety!
Seb began playing percussion and drum kit a few years later, where private lessons with Colin Aldridge were extremely productive. With Colin as his teacher, Seb progressed to Trinity Guildhall Drum Kit Grade 8.
Seb's first ensemble performance was with the Kingswood Music Centre Wind Band. Invited by his primary school trumpet teacher, John Watkys, Seb joined the Wind band playing percussion. The music Centre was a happy place, where many many hours were spent making music with like minded peers with direction from influential teachers and excellent musical role-models.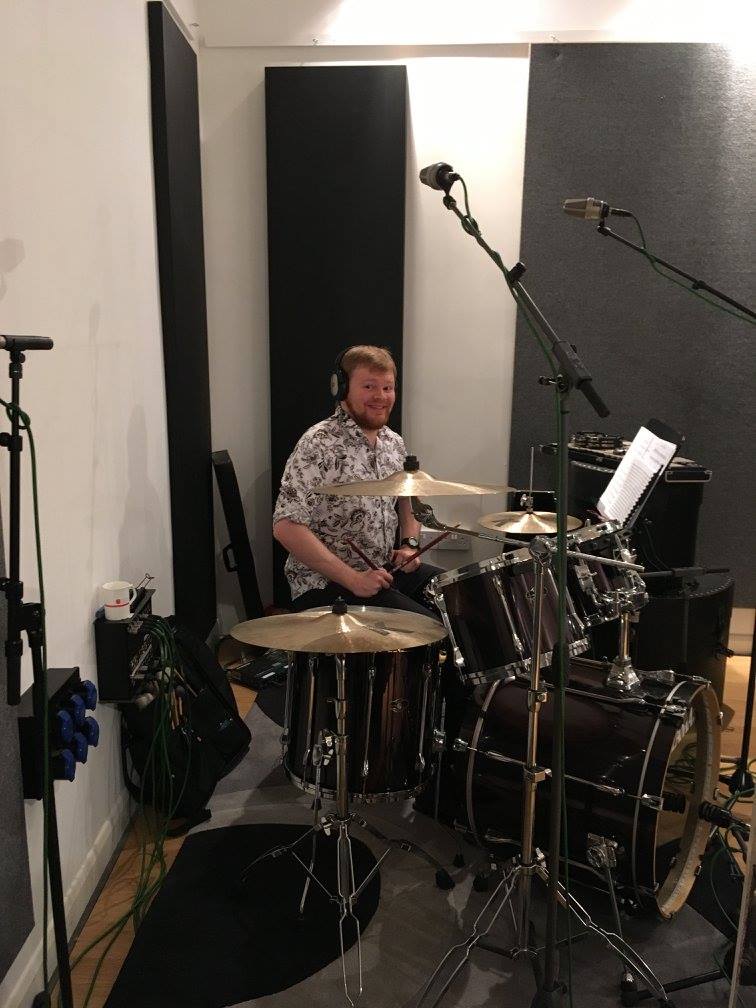 Initially drawn by the appeal of playing Phantom of the Opera Seb helped out his parents orchestra, The Bristol Millennium Orchestra, in his first performance with an adult ensemble. The annual concert was a favourite of the group, Proms in the Meadow - Iron Acton, as the entire village would gather and join in the festivities. The percussionist space wasn't filled, so Seb became a permanent fixture in the orchestra and at 13 years old significantly lowered the average age!
Eventually Seb progressed further and further playing & recording percussion with different ensembles including: Bristol Millennium Orchestra, Bristol Easton YP Band, Kingswood Area Music Centre Wind Band & Concert Band, South Glos. County Wind Orchestra, Salvation Brass, Bristol Easton Senior Band, Coventry City Corps Band, Coventry University Orchestral Ensemble, Territorial Music School 'A' Band, Coventry University Wind Band (Trombone) & The Household Troops Band.
Significant performances & recordings include: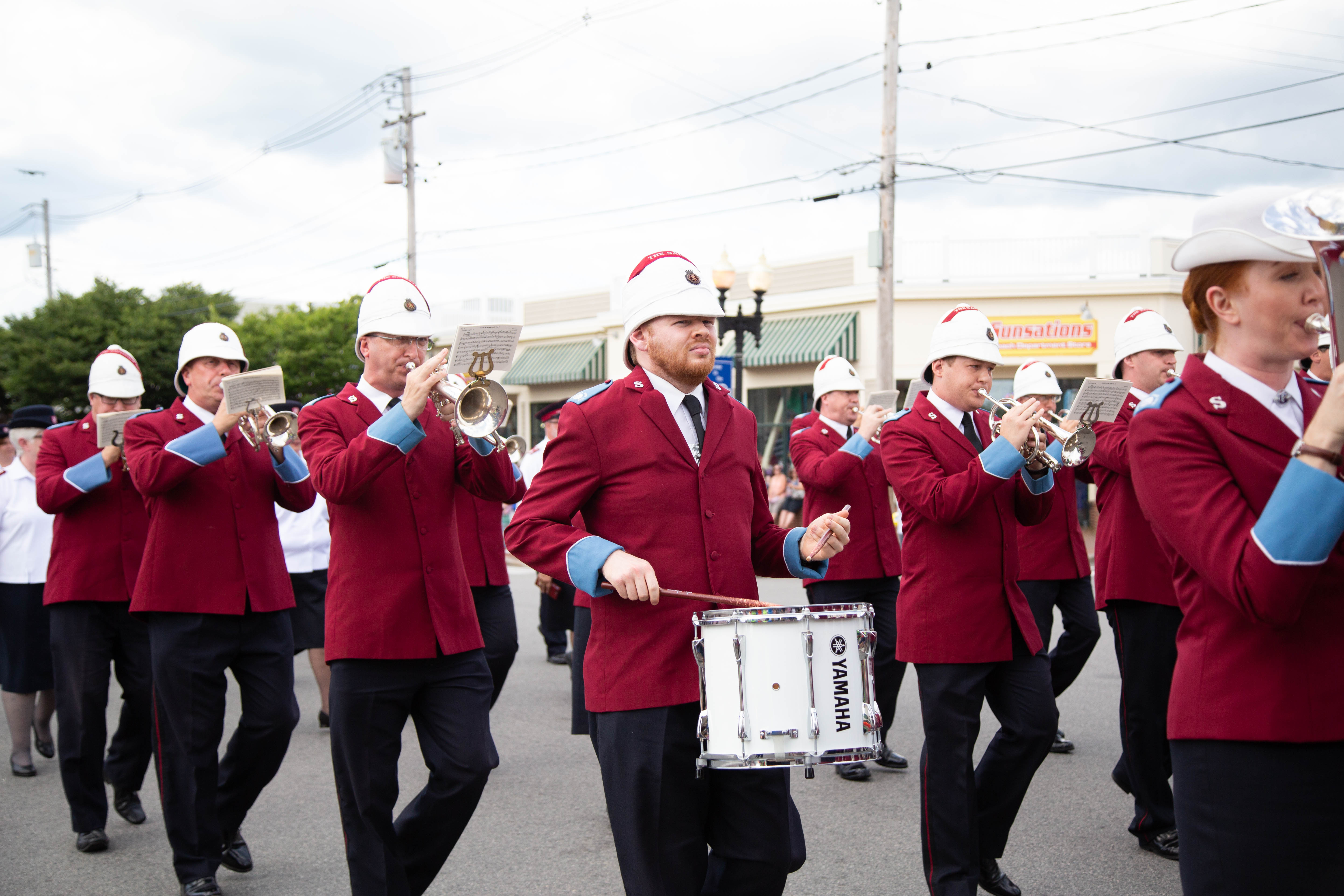 Psalm of Thanks USA Tour & Album | Bristol Easton Salvation Army Band | 2015
Canada Tour | Salvation Brass 2015
Canada & America Tour | Household Troops Band 2015

O2 Arena (London) | The Salvation Army International Congress (Solo side drum & percussion ensemble) 2015

Litchfield Garrick Theatre | Adult & Family Ministries rally, Xylophone soloist | 2017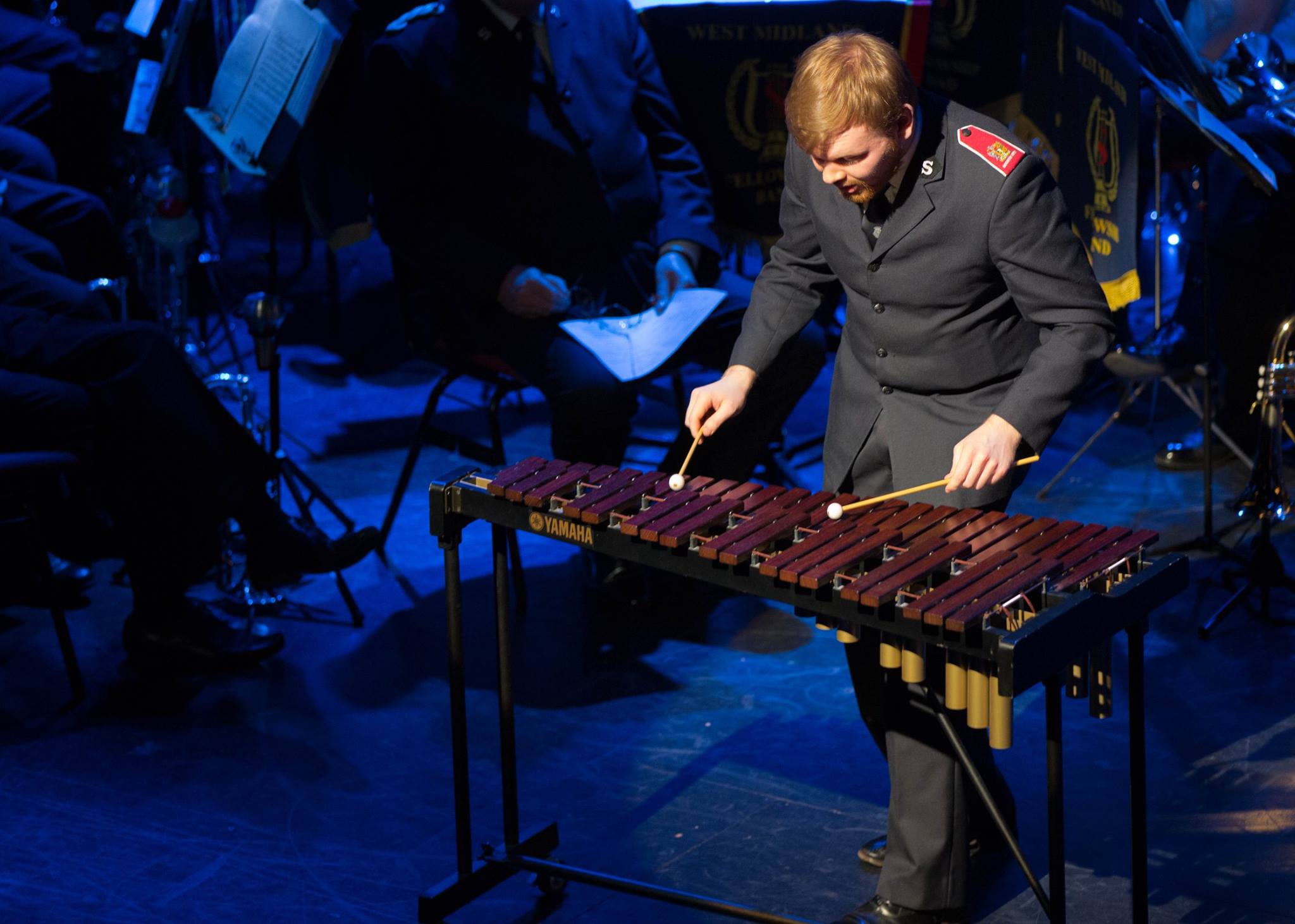 Reading Salvation Army Corps (UK) | Adult & family ministries rally, Xylophone soloist | 2018

Lord Mayors Show (London) | Household Troops Band | 2018

Old Orchard Beach Tour (USA) | Household Troops Band | 2018

Proclaim! CD/DVD | Salvation Brass (principle percussion, conductor* & video editor*) | 2019 (*one track only)

Royal Albert Hall (London) | The Salvation Army Fanfare team, side drum | 2019

Music technology
Seb runs a home-based studio largely producing choir guide tracks using Cubase Pro. Other audio software Seb is familiar with: Avid Sibelius, Nuratron Photoscore Ultimate, East West Quantum Leap, GargaeBand; Logic Pro X; Avid Pro Tools HD

Graphics
Seb has found himself creating much graphical content related to music. This includes concert programmes and CD inlays. Examples are below. Software used includes Adobe Photoshop CC & Adobe InDesign CC.
Kicking Off Christmas - entire brochure
Sheer Harmony - entire brochure, except front page
Hello Mr. Blue Sky - entire booklet, front page/logo edited
New Years Extravaganza - entire brochure

Studio
Seb runs his own home studio recording guide tracks. He uses Cubase software, focusrite interfaces, with Mac OSx.


software
Software used to a professional level:
Cubase Pro
EastWest Quantum Leap
Adobe Photoshop
Adobe Dreamweaver
Adobe InDesign
Adobe Premier Pro

Adobe After Effects
Sibelius Ultimate
Photoscore Ultimate
Microsoft 365 (Word/PowerPoint/Excel/etc.)

Software familiar with, but not in regular use:
Pro Tools HD
Logic Pro X



Updated: 29/06/2023